4″ x 1.25″ Swivel Caster with Polyurethane on Polypropylene Wheel
Specifications
| Weight (LB) | Capacity (LB) | Overall Height (inches) | Package (PC) | Tread Width |
| --- | --- | --- | --- | --- |
| 2 | 300 | 5" | 800 | 1.25 |
Product Description
Applications
Polyurethane tread with 90+ shore(A) durometer rating. Chemically bonded to Polypropylene core with non-marking floor protection. Resistance to oil, grease, water and most solvents.
Specifications
Swivel: Two rows of ball bearings in hardened raceways.
Fork: 1/8″ formed steel plate.
Axle: 1/4″ diameter bolt and nut for small plate.
Finish: Chrome or Zinc Plated.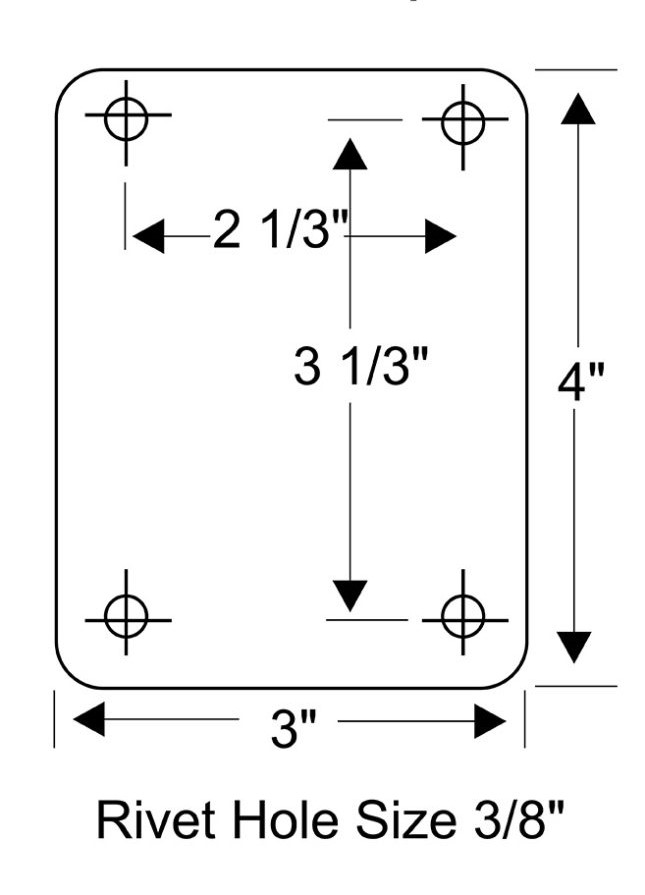 500 in stock